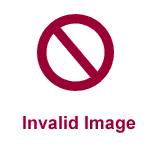 Commission: 
Travel Leaders Group Worldwide Hotel Program rates are commissionable at ten percent (10%), or at the applicable percentage rate, in accordance with standard industry practice with regard to commission rates in each country for reservations made under the Travel Leaders Group Worldwide Hotel Program rates and codes 7TL and TL7.  Preferred pricing via the TL7/7TL Rate Code.
IHG has a dedicated department within IHG to process and resolve all inquiries as soon as possible. Travel agents can find information on IHG Commission Services by logging onto: www.ihgagent.com  > click Travel Agent Resources > click IHG Commission Services.
Or for any further commission inquires, email requests (include reservation confirmation #s) can be emailed to IHG Commission Services directly at commissions.services@ihg.com  or call 770-604-2101 for assistance.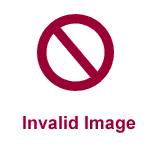 Booking Procedure:
Preferred pricing via the 7TL and TL7 rate codes.  Please use Master Chain Code: 6C and book via GDS or via www.IHG.com.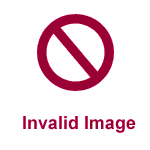 Product Description:
IHG is a global hotel company whose goal is to create Great Hotels Guests Love. IHG is one of the world's leading hotel companies. IHG franchises, leases, manages or owns more than 5,603 hotels and 836,541 guest rooms in nearly 100 countries, with more than 1,859 hotels in its development pipeline. We operate a broad portfolio of hotel brands –InterContinental®Hotels & Resorts, Regent® Hotels & Resorts, Kimpton® Hotels and Restaurants, Hotel Indigo®, EVEN™ Hotels, HUALUXE® Hotels and Resorts , Crowne Plaza®Hotel & Resorts, Voco™, Holiday Inn® Hotels & Resorts, Holiday Inn Express®, Holiday Inn® Club Vacations, Avid, Staybridge Suites® and Candlewood Suites®. IHG also manages IHG® Rewards Club, the world's first and largest hotel loyalty program with more than 100 million members worldwide.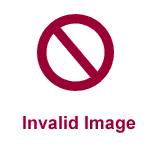 Specialist Training:
Please see www.IHGAgent.com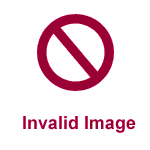 Awards & Recognitions: 
IHG has received many awards – some of the most recent are:
IHG was listed on Glassdoor's Best Places To Work 2019, based on feedback from UK-based employees

Named a 2019 Best Place to Work for LGBTQ equality, earning a 100% perfect score on the Human Rights Campaign Foundation's Corporate Equality Index for the fifth year running

For the tenth consecutive year, Kimpton Hotels & Restaurants was listed on Forbes' list of The Best Employers for Diversity 2019

Kimpton Hotels & Restaurants was listed on Fortune's 100 Best Companies to Work For in 2019

For the ninth consecutive year, The Atlanta Journal Constitution listed IHG as a 2019 Top Workplace in the Large Workplaces category.

In 2018, IHG was named an AON Global Best Employer for the second year running

Holiday Inn Hotels & Resorts was named best Mid-Range Hotel Brand in Greater China 2018 at the TTG China Travel Awards

InterContinental Hotels & Resorts named 'World's Leading Hotel Brand' for the eleventh time by the 2017 World Travel Awards

IHG awarded 'Top Employers United Kingdom 2016' and 'Top Employers China 2016' certification by the Top Employers Institute

In February 2015, IHG was awarded the 'Top Employers – United Kingdom' 2015 certification by the Top Employers Institute

For the sixth year running, Kimpton Hotels & Restaurants has been named FORTUNE's 100 Best Places to Work® list. This year, it placed highest ranked hospitality company in the US.

IHG was one of Forbes Top 50 Green Brands, as well as being voted Forbes Most Reputable Companies 2015

IHG was named a "Gold Learning Elite Organization" by  Chief Learning Officer Magazine

The Atlanta Journal Constitution named IHG to their 2015 Top 100 Places to Work Atlanta list

Universum gave the China's Most Attractive Employers' awards to IHG

IHG Rewards Club won 'Best Customer Service in the Middle East & Asia and Best Redemption Ability in Europe and Africa at the Freddie Awards

The IHG app was recognized as being the 'Best Travel Mobile app' at the 2015 Flyertea Travel Awards

Fortune Magazine ranked IHG as a 'Most Admired Company 2015.'

Even Hotels was awarded a Mobile Excellence Award for the Best Mobile app for Health and Fitness At the TTG China Travel Awards, Holiday Inn won 'Best Mid-Scale Hotel Brand'