Email Mary to Register 
1-800-774-6237
Contact Information:

Phone/Fax:
Email:
Cruise: 800-421-1700

                     

Tour Reservations: 800-421-1700

Group Support:  

800-421-1700 

princessgroupsupport@princesscruises.com
Onesource Help Desk: 800-544-9032
Cruise Reservations Fax: 

661-284-4744

Tour Reservations Fax: 206-336-6100

Group Support Fax: 661-284-4770
  Websites:
Address:
TA: www.onesourcecruises.com/
24305 Town Center Dr
Consumer Site: www.princess.com
Santa Clarita, CA   91355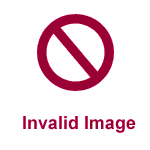 Commission & Override Level:
Sailed Threshold Revenue (USD):
| | |
| --- | --- |
| $0 – $19,999 | 10% |
| $20,000 – $49,999 | 10% + 1% |
| $50,000 – $99,999 | 10% + 2% |
| $100,000 – $149,999 | 10% + 3% |
| $150,000 – $199,999 | 10% + 4% |
| $200,000 + | 10% + 5% |
Each Travel Leaders Network agency will receive an at-source override commission on current year commissionable revenue based on such Travel Leaders Network agency's prior Year-end threshold revenue pursuant to the override tier structure set forth above.
Cruise Plus® hotel packages are paid 5% commission.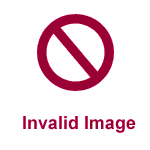 Booking Procedure: 
Book online through CruisePRO .
Call 800-421-1700 or www.onesourcecruises.com  to book.
In order to be properly registered with Princess, and in order to receive commission from Princess bookings, new agencies must send certain registration information.  If a travel agent from a new agency requests to be registered with Princess, agents must send all registration requirements to the Revenue Support Department by mail, fax or e-mail.
Revenue Support Department Contact Information:
Fax: 661-291-8680
E-mail: revenuesupportdepartment@princesscruises.com  
Field Territory Contact Information ​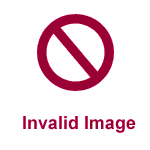 New Agency Requirements:
Letter on agency letterhead with signed authorization by owner or manager stating intent to create a new agency.  The owner or manager may fax or e-mail to the Revenue Support Department.

Completed IRS W-9 form (for US agencies)

Copy of ARC/IATA, CLIA Certificate or Business License
Change of Agency Information:
If an agency needs to change information on their agency profile, Princess needs this information in writing.  A letter on agency letterhead must be faxed or e-mailed to the Revenue Support Department signed by the agency owner or manager.  Email and fax changes can be done over the phone by the agency owner or manager of the agency by contacting the Revenue Support Department.
Include these items:
Address

Phone Number

ARC/IATA/CLIA/TAX ID Number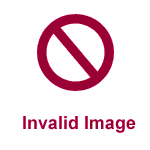 Product Description: 
Connect with loved ones and the places you visit on an adventure with Princess®. Bringing people together has been the Princess® legacy for more than 50 years, taking millions of guests on one-of-a-kind journeys on their fleet of 15 magnificent ships, to more than 380 destinations around the world.
Immerse yourself in the culture and flavors of the region on board through unique programs, like North to Alaska, and ashore through award-winning Discovery™ and Animal Planet™ excursions. Watch original production shows, and go Stargazing on the top deck.
With a Princess MedallionClass® cruise, enjoy your vacation your way. Enjoy TrulyTouchless™ experiences and getting whatever you need – food, drinks, sunscreen and more – delivered wherever you are on board. Dine when, how and where you want with Dine My WaySM personalized dining. And with the best Wi-Fi at sea, stay connected to home, sharing pictures of your adventures and video chatting.
Do more than get away. Experience this big, beautiful world together.
Quarterly Cruise Sale – We have set up quarterly cruise sale dates at a headquarter level with Princess Cruises so you can offer your clients added amenities. These great amenities are applicable to all new bookings made during each two-week sale.
2022 Quarterly Cruise Sales
Q1 2/15-3/2/22
Q2 5/23-6/7/22
Q3 9/1-9/16/22
Q4 11/15-11/30/22